Once A viking
always a viking
The St. Joseph by-the-Sea Alumni Association is a diverse mix of more than 10,000 graduates ranging from CEO's to elected public officials.  Here at Sea we believe that even though you've graduated, you'll always be a part of the Sea Family.  Stay up to date on the latest alumni news, reunions, events, and more.  
Interested in hosting a reunion? Would you like to update your home or email address? Perhaps you'd like to be a guest on our podcast Viking Vibes? Use the form below to submit your query to us. 
You can also always reach us by sending an email to alumni@josephsea.org
First Annual
Football Alumni turkey bowl
Join fellow football alum on Saturday, November 25th at 10am in Viking Park for our First Annual Turkey Bowl touch tackle/ flag football game.  Lunch to follow along with watching the college football games in out Viking Student Center.  Fill out the form below to RSVP or send an email to Tyler Young at youngt@josephsea.org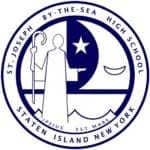 Plan A Reunion
Reach out to us if you've planned or would like to plan your upcoming reunion
Update Your Contact Information
Fill out our form to give us your most up to date information
Be A Speaker/Podcast Guest
Would you like to come back and speak to students or be on our Podcast? Drop us a line.
Looking To Make A Donation To Sea?
Need To Request An Official Transcript?