Family Association
Our Mission
The goal of the St. Joseph by-the-Sea Family Association is to build and encourage a united parent community. We are committed to supporting our school in striving to help students grow spiritually, academically, athletically, and socially.
As a parent or guardian of a St. Joseph by-the-Sea student, you are automatically a member of the Family Association. As part of this group, you are welcome and encouraged to join in the activities that the Family Association sponsors.
However you choose to be involved, we hope you find the Family Association to be a community that welcomes and supports you and your family.
Please feel free to contact someone on the Family Association Board at familyassoc@josephsea.org or by filling out our form below.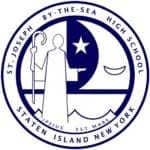 Family Association Board
Nichole & Bryan Conroy
Melissa Kellerhals Dahling '89
Lisa & Danny Dodge
Nicole & Anthony Gerardi
Elizbeth & John Hans
Pam & John Molloy
Noelle & John '94 Nitti
Chris & Gilda O'Connor
Anna & Sandy Rapaglia
Susan & Emilio Rivera
Open House
To showcase our school and its programs to prospective incoming students;
Mother-Son Father-Daughter Dance
A yearly event to celebrate the parent-child relationship and spend time together making memories
Family Christmas Party
An opportunity to celebrate Christmas with your Sea family while enjoying the talents of our bands and choir.
St. Patrick's Day Dance
A dance to celebrate our parents and their devotion to our school.